When the opportunity came up for us to review the
Thin Stix Creativity Pack
I immediately
asked to be one of the reviewers. We reviewed
Thin Stix 6 pk of Classsic Colors
in May and fell
in love with them. Both of these products are offered by
The Pencil Grip,Inc.
and are part of the
Kwik Stix family.
I hadn't told Jacob about the new review of
Thin Stix Creativity Pack
and he usually begs to open
packages that we receive so when he opened this one you would have thought it was Christmas
morning. He immediately started telling me what all he could do with sooooo many colors. As a
parent you get excited when your child is excited about something.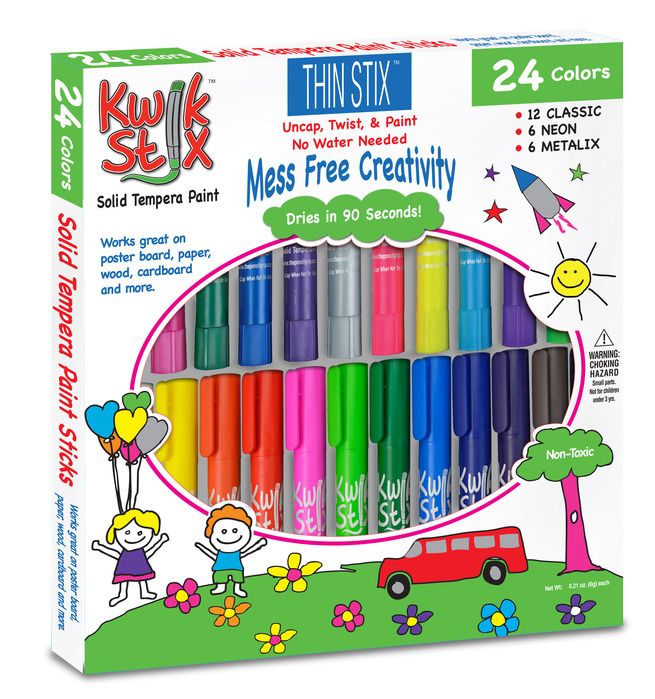 So I want to share what Thin Stix is......
These are mess free solid tempera paints that make craft time much more enjoyable no matter a
persons age. With these non-toxic paints art and craft time with the kids will be fun all the time.
One great thing about these paint there's no need for paint brushes, cups of water to wash out the
brushes, smocks or protection for the floors and tables. Definitely a win win situation in my book.
Thin Stix are part of the Kwik Stik family but have a smaller tip to make controlling the painting
process easier. The paint dries in 90 seconds so no more smudging the picture and no more letting
the project sit for days to dry. Unlike other paints these dry smooth. Another great thing about
Thin Stix Creativity Pack
there are 24 different colors that can be used on a variety of surfaces paper,
poster board, rocks, wood.
There are 12 classic colors, white, yellow, two shades of orange, pink, lime green, green, two shades
of blue, purple, brown and black.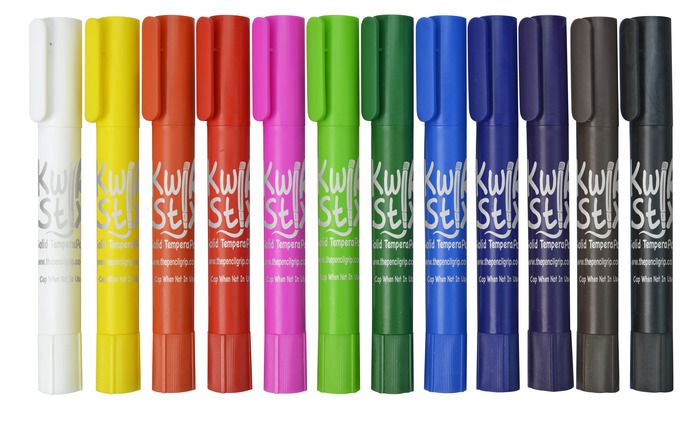 In addition to these classic colors there's also six neon colors and six metallic colors which increases
the projects you and your kids can produce.
Even though Jacob has turned 18 he likes to relax by drawing, coloring or painting so when we
received these he immediately got to painting.....Santa Clause. Even though he enjoys coloring and

painting it's a struggle for him to be particular with small areas not to mess his work up. He has

ADHD but also wants his pictures to look good. With these neat small tipped paints he is able to

achieve his goal. Looking at these pictures you might think like I did....How? Yes they look a lot

like glue sticks but was I surprised when I painted on a letter to a friend.
We are hooked on these great little mess-free paints. I think they are great for anyone homeschooling
but I would also recommend them to churches and clubs. They are reasonably priced as well so
anyone can afford to add them to their art supplies.

To read what other crew members thought about
Thin Stix Creativity Pack
click on the box below