Jacob and I had so much fun reviewing
Thin Stix 6 pk of Classic Colors
which is offered by
The Pencil Grip,Inc
.There were so many projects we wanted to use these mess free paints on that we
had a hard time choosing. With these paints you don't have to dred art time with the kiddos
anymore because there's no need for water, paint brushes, smocks or protection for the floor or
tables.These are non-toxic tempera paints that are great for all aged humans and not needing to
prepare for a mess makes art time easy, enjoyable and even spur of the moment.
. The Thin Stix are part of the Kwik Stix family but have a smaller tip to make
controlling the painting easier. When I looked at the Thin Stix at first I thought they were markers
until I popped the cap off of one. In this box of
Thin Stix 6 pk of Classic Colors
the colors included
are red, yellow,green,blue,brown and black Oh and did I mention the paint dries in 90 seconds? Yes
you read it right....90 seconds so no smudging on projects or little ones getting it on themselves or
your furniture.
These tempera paints can be used on various surfaces,paper,posters,rocks and more so get busy
creating and painting. They dry smooth unlike some paints.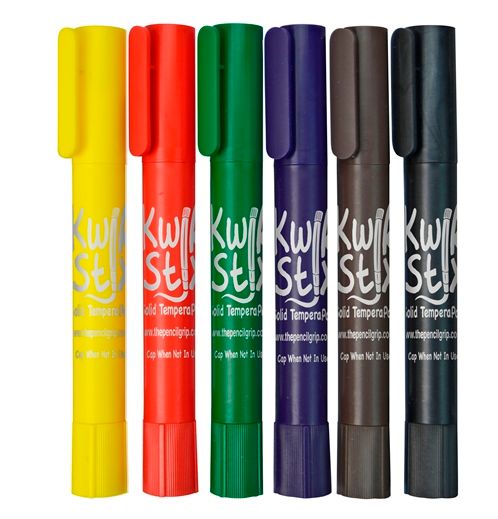 At the time we received the Thin Stix to review for The Homeschool Review Crew we were
reviewing an art program so of course Jacob had to use the paints on his artwork. He was surprised
when it dried faster than he could paint it.
He liked that he could color in the small areas of his drawing without messing it up. Jacob is one of
those that if there's a slight "mess-up" he either erases it or starts over completely. No do overs on
this masterpiece. He took his time and enjoyed the art of painting which has been a real struggle for
him with his ADHD.
Here's his finished work of art colored with Thin Stix :
I used Thin Stix to draw on some of my letter I wrote to friends over the past few weeks. I loved how
smoothly the paint dried. I have to admit at first I wasn't to sure how well it would turn out because
when I popped the cap off it looked like a glue stick. We all know glue sticks don't spread smoothly
but of did I get a pleasant surprise and the colors were brilliant. I was given the opportunity to give
away a Thin Stix 6 pk of Classic Colors and I can hardly wait to hear what my winner says ( 18 year
old special needs young lady) about them and what she makes with them.
So what do we think of Thin Stix? LOVE THEM!!!!
Would I recommend them to others?
YES!!! These would be a great addition to homeschool art supplies,childrens church,VBS, Sunday
School or just a families art supplies. There are many other Thin Stix packs and colors available to
purchase either at
The Pencil Grip,Inc
or
Amazon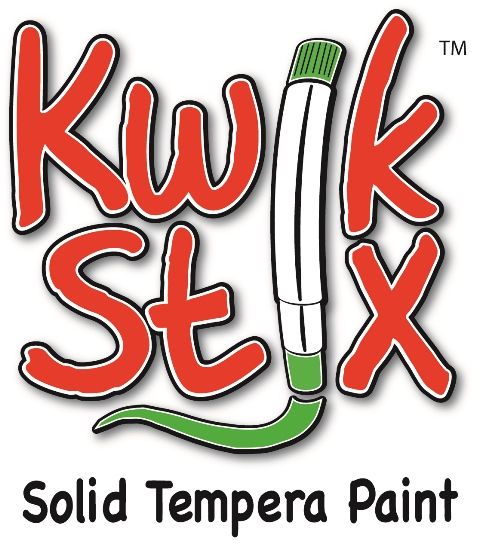 Follow The Pencil Grip on social media